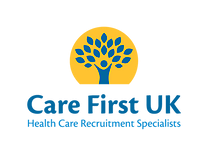 HOUSEKEEPER
(HASLEMERE/55/AJ)
Job reference: HASLEMERE/55/AJ
HOUSEKEEPER
£9.00 TO £9.50 PER HOUR
HASLEMERE, SURREY (GU27)
FULL TIME POSITION
NURSING AND RESIDENTIAL CARE HOME
Family owned Nursing and Residential Care Home, based in Haslemere (GU27), is looking for full time Housekeeper or Cleaner or Domestic Assistant to join their friendly team.
The Care Home has recently built several beautiful, new suites for people to retire, and also have a lovely, friendly and homely nursing centre.
THE ROLE OF HOUSEKEEPER:
Cleaning of bedrooms, hallways and corridors, including furniture, fabric and carpets
Cleaning toilets, bathrooms and shower rooms
Deep cleaning bedrooms
Emptying waste bins
Vacuuming throughout and mopping floors
Restocking toiletries, soaps, towels, etc.
Ensuring the Care Home is clean, tidy and hygienic to a high standard
REQUIREMENETS OF THE HOUSEKEEPER:
Experience as a Housekeeper, Cleaner or Domestic Assistant
You must be reliable and have happy and caring attitude
You must speak and write good English
BENEFITS OF THE HOUSEKEEPER:
Competitive rate of pay
Weekend enhanced pay
Support from the Management Team
5.6 weeks of Annual Leave
Free training
Pension plan
If this position of Housekeeper interests you, please call or email Care First Recruitment on 01202 854777 (office hours) or 07785 331104 (evenings and weekends).
QUOTE HASLEMERE/55/AJ
INDNEW
Contact information
Abdul Jaffer