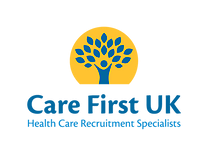 Trainee Care Assistant
(AJ/SW/GUIL/MP)
Job reference: AJ/SW/GUIL/MP
MEDIUM SIZED DEMENTIA RESIDENTIAL CARE HOME
Walking distance from Guildford Railway Station
Great way to give your career a new start in the following role:
Brand new role now looking for Trainee Care Assistants
Day or Night shifts on offer
One site located near Guildford station
Great pay rate and benefits
Very well managed site with excellent manager willing to offer you training and support in a family environment
Permanent 37.5 - 48 hour contracts with overtime potential available
A full Care industry package in return:
An excellent rate of pay of £9.50 to £10.00 to start
Private pension scheme
Free car parking
Free DBS
NVQ Level 2 & NVQ Level 3 Training offered Free of Charge (after probation period).
Comprehensive induction and on-going training provided all paid for
Refer a friend bonus
About the Care setting:
Are you an experienced Care Assistant or Support Worker or do you have personal experience?
Have you thought about becoming a care assistant and changing people's lives in a job you will love?
Our client is a leading UK based care provider with a good CQC rating which is really important.
Set to the spec. location for your career as a Trainee Care Assistant
Company has ever growing plans to develop and expand, which will give you an overwhelming sense of pride if you join them. The Care settings ethos of collaboration runs through everything at their location. Providing a strong sense of accommodation based support and therapeutic care.
Does this interest you to become a Trainee Care Assistant?
Whatever your experience, ambition, desire and availability we want to hear from you.
Would like a job that has a responsibility for helping people in their activities and hobbies, daily living, cooking, cleaning, finance, assisting with volunteering, assisting them with employment, supporting them with medication, taking them on holiday, trips, days out and being a big part of their person centered plans.
To make all this happen for you they offer the team a commitment to full training and support so everyone has access to excellent learning and development opportunities to become a Trainee Care Assistant
If your values match ours of respect, integrity, ambition and involvement we really want to meet you
Thanks for taking the time to check out our posting. If this sounds like you, and sounds like it could be
something you like to be part of,then please email us.
Attach a CV with a current phone number and we will be in contact.
Call Care First Recruitment AJ on Tel: 07785331104 (Any time).
INDNEW
Contact information
Abdul Jaffer