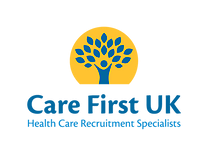 NIGHT CARE ASSISTANT
(GUILDFORD/11/AJ)
Job reference: GUILDFORD/11/AJ
NIGHT CARE ASSISTANTS
£10.00 -£10.50 PER HOUR
GUILDFORD, SURREY (GU3)
RESIDENTIAL DEMENTIA CARE HOME
37.5 OR 42 HOURS PERMANENT CONTRACT
NIGHTS SHIFTS
Medium sized, family owned, Residential Dementia Care Home, based in Guildford is looking for enthusiastic and dedicated Care Professionals to provide care and support to the elderly residents.
The Care Home is set in the beautiful grounds with lovely gardens and accommodation for residents is very tastefully presented.
REQUIREMENTS OF NIGHT CARE ASSISANTS:
You must be reliable, patient, friendly, caring and polite
Experience in Care Sector is essential
BENEFITS OF NIGHT CARE ASSISTANTS:
£10.00 to £10.50 per hour (DOE)
Free Training
Opportunity to undertake free NVQ level 2 and 3 in Health and Social Care
5.6 weeks of Annual Leave
Free DBS check
Pension plan
Career prospects
Free uniform
For further information please contact Care First Recruitment on 01202 854777 (office hours) or 07785 331104 (evenings and weekends).
QUOTE GUILDFORD/11/AJ
INDNEW
Contact information
Abdul Jaffer